2,000mg Full Spectrum Hemp Tincture
Our 2,000mg Full Spectrum Tinctures are made with simple and natural ingredients, and are vegan friendly.
We infuse MCT oil from coconut with high grade lab tested medicinal hemp flowers (less than 0.3% THC), along with full spectrum phytocannabinoid rich extracts to create this quality formulation.
Check out our videos for some creative ways to use these in your diet!
11 in stock (can be backordered)
100% Vegan, Organic, and Third Party Lab Tested.
MCT Oil (Coconut), Cherry Wine Hemp Flower, Phytocannabinoid Rich Extract
This tincture is packaged in a 30ml UV resistant container, with approximately 66.66mg of full spectrum Hemp per ml. The included dropper is marked with measurements from 0.25ml to 1ml.
The general safe practice is to start with a small dosage and to increase as needed. Every person is unique, and experiences will vary based on metabolism, body type, and personal health etc. Feel free to schedule a free consultation or contact us with any questions!
Our Commitment
to Transparency
All our offerings go through a strict, three-stage testing procedure. First, we test the raw ingredients for potency. Then, we test our infusions. Last, the final product is tested to provide maximum accuracy, so you get the exact dosage you want.
To provide you with 100% transparency, we make our lab tests accessible directly on the website. Anytime you need them, you can access them here.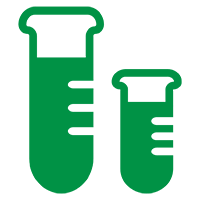 Frequently Asked Questions
Full Spectrum vs. Broad Spectrum vs. Isolate
Hemp products and healing items can be categorized into three different categories: full spectrum, broad spectrum, and isolate. Here is a quick breakdown:
Full Spectrum – The Orange: Full Spectrum products contain whole plant or as close to whole plant infusions as possible. This classification of products contain all cannabinoids including THC, phytocannabinoids, terpenes, and a complete compilation of other natural compounds found in the plant. The Hemp Farming Act of 2018 allows cannabis with less than 0.3% THC to be grown and sold as an agricultural commodity. So any hemp product labeled full spectrum will contain a trace amount of THC within this limit. Full spectrum is widely accepted to be the most effective, potent, and efficient of three categories. In addition to providing the individual benefits of each component, full spectrum products also trigger the Entourage Effect (also in our FAQs).
The downside is that depending on your own metabolism, continued use of ingestible full spectrum products can show up positive on drug tests for THC, which can be an issue for some. One work around to this, is that topicals do not reach the bloodstream, and therefore are not likely to trigger a false positive.
Broad Spectrum – Orange Juice with Pulp: Broad Spectrum: Broad Spectrum products contain everything except for THC. These products should have all the other beneficial cannabinoids and components present in the plant, and will also trigger a similar but smaller entourage effect.
Isolate – Orange Juice without Pulp: Isolate products contain only one cannabinoid. The most common isolate products on the market are CBD isolate infusions. These products should contain only CBD, with no THC or any other hemp components. CBD isolate products do provide some benefits, but are not nearly as effective as broad and full spectrum infusions. These are generally safe for people who do not want to have THC in their system, although we recommend you do some thorough research and inquiries before trying.
ALWAYS MAKE SURE YOU ASK FOR LAB TESTS – Verify that you are getting what you are paying for, and what you are being sold. If you shop with us, you know you are getting a higher standard of care. But even if you shop elsewhere, PLEASE make sure you check lab tests when purchasing any hemp products, but especially for ingestibles.
We are not doctors nor do we work for regulatory agencies, so please check in with your employer prior to taking any hemp products if you are concerned about testing positive on a drug test. For the sake of transparency, our lab tests are accessible directly via QR code on our product labels, so anyone can access them anytime as needed. Likewise, these products are not evaluated by the FDA, please check with your doctor before taking if you are pregnant, nursing, or on pharmaceuticals.
What is the Entourage Effect?
The Entourage Effect is a chain reaction between components of hemp such as phytocannabinoids which boosts the overall potency, effect, and duration of the infusion. This effect can only take place when there are multiple components of hemp present, meaning that this is unique to full spectrum and broad spectrum products. This beneficial reaction cannot occur when using isolate hemp products.
The entourage effect can take place on a smaller scale if there are even two components present. For example, our CBD+CBG tinctures can create a micro-entourage effect due to there being multiple cannabinoids present even when there is no THC or anything else found in the plant. However, this effect is much stronger when there are more components present.
This is actually why we had stopped producing the CBD isolate version of our Cocoa Caress topicals. Once we started creating full spectrum infusions, it really opened up a world of difference in everything from effect to duration of relief.
What is Ayurveda?
Ayurveda is an ancient form of medicine and healing originating in India over 5,000 years ago. The Sanskrit term Ayurveda (Ayuh + Veda) can be literally translated to "The Study or Science of Life" and was designed as a comprehensive approach to health and well being. Ayurvedic literature covers everything from a detailed understanding of the physiological functions to herbal recommendations and even surgical methods.
Modern medicine draws a lot from Ayurveda, and they don't really hide it. If you read articles published by the NIH, you will see a lot of respect given to Ayurveda, and even some direct references to Ayurvedic texts.
In Ayurveda, all life stems from eternal consciousness. Life is a continuous process of "self-referral" and of the cosmic soul knowing, observing, and understanding itself. This process causes a split manifestation into three realms of physicality: Vata (Air & Space), Pitta (Fire & Water), and Kapha (Water and Earth). These three are called Doshas, and make up the entirety of everything we interact with from the food we intake to our most minute physiological functions.
In Ayurveda, all life stems from eternal consciousness. Life is a continuous process of "self-referral" and of the cosmic soul knowing, observing, and understanding itself. This process causes a split manifestation into three realms of physicality: Vata (Air & Space), Pitta (Fire & Water), and Kapha (Water and Earth). These three are called Doshas, and make up the entirety of everything we interact with from the food we intake to our most minute physiological functions.
Ayurveda uses this elemental typing system to help understand and categorize our physicalities, any vitiation in health, and in herbal recommendations.
Will This Get Me High?
No, none of our products contain enough THC to provide any kind of "high." All our offerings are subject to a strict three-stage testing procedure in which we test the raw ingredients, the infusion, and the final product to provide maximum accuracy in our labeling.
Some people taking CBD or hemp products for the first few times may report feeling a sensation of euphoria which can be easily mistaken as a high. This is a natural response that occurs in response to wholesome practices, and is not really a high at all.
For example, this can be compared to a runner's high, or the feeling of euphoria that can come from meditation, yoga, or any wholesome activities. Full spectrum hemp products do not produce a high.
It is also important to note that all of our products are in compliance with the regulations currently posted for hemp products, and we take this very seriously. If you have any questions at all about hemp legalities, please reach out and we will do our best to answer them and direct you to the right resources.
Will This Show Up on a Drug Test?
If you are concerned about drug testing for employment, please make sure you check in with both your doctor and your employer before starting to use hemp products.
If you want to avoid THC in your system, do not ingest any hemp products. Even products labeled "CBD isolate" can potentially show up positive in certain types of tests.
Many of our clients have had great success with our topicals. The common idea is that topical application of oil based hemp products cannot permeate into the blood, and therefore will not show up on drug tests.
That being the case, we are not doctors nor do we work for any governmental or regulatory agency. We do not make any medical claims, and strongly recommend anyone considering taking hemp products to check in with their doctor prior to doing so. Likewise if concerned about your employment, please check in with your employer. All of our products are stringently third party lab tested, so please feel free to use these tests as reference when discussing.
How Soon will my Order Arrive?
We generally ship orders same day if received before 1pm, or within two days in the case of weekends and busy seasons.
We use USPS Priority Mail, which usually arrives within 1-3 days of shipping.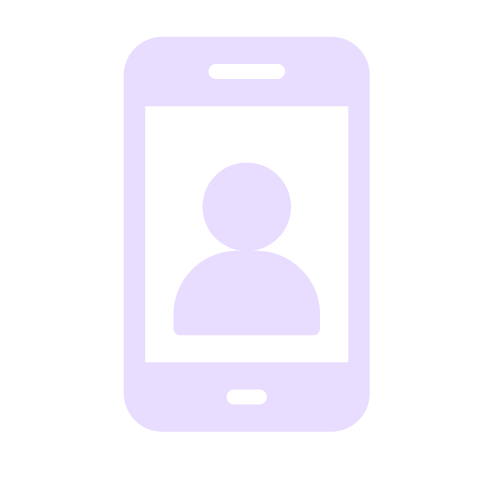 SCHEDULE A FREE PRODUCT CONSULTATION
Sign up for a free 15-minute consultation to help decide which product is right for you! Plus you'll receive a 10% OFF coupon for any product in our store.